New Features:
We have added new features in our app. Now you can change the visibility of your activated projects in the Project Manager.
Please tab on the lower part the "Visibility" button, to view the full list of visible or invisible projects (shown in the app manual below).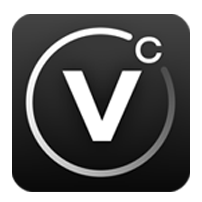 Installation
For installation please tap the VC logo and follow the screen instructions below.
Please make sure your iOS system is at least 9.0, otherwise update your iOS. Follow the instructions from the Appstore to download and install the app on your iPad. Enter login data we have send you or from below in the project manager to enable the project.
User: ACA-PEDA321
Password: demo
Download pdf